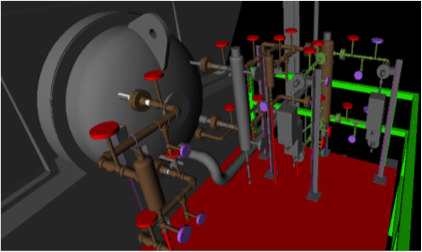 Overview
MOC AND SUSTAINING PROJECT SERVICES
Tekarra provided full-discipline EPCM services with an embedded project manager at the client's offices to help scope out, plan, and execute their capital projects program for their two 10kbbl SAGD facilities.
Tekarra's integration as a 3rd party Project Manager provided many advantages:
Leveraged the strength of a full engineering company for minimum cost

Provided engineering/ construction expertise up front in planning stage.

Experienced PM's ensure work scope fully captured to prevent budget surprises

Provided accurate installed cost estimates prior to project approval.

Integration with operations, maintenance, construction team allow for efficient and trouble-free project planning and execution.
Overview
MOC AND SUSTAINING PROJECT SERVICES
---
 Samples of some MOC projects include:  
Facility simulation debottlenecking studies

Boiler instrumentation modification
Piping and Equipment system pressure re-rating
Equipment modifications and re-locations
New chemical injection packages
Tank farm and VRU modifications
Tank transfer and weigh scales
Corrosion and integrity evaluation